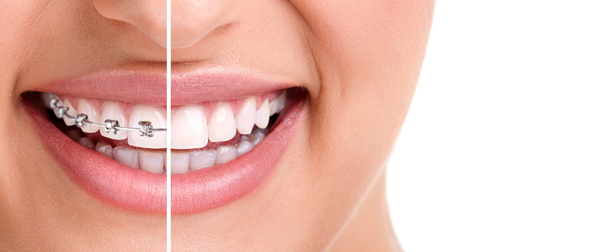 Dr. Anne Kossowan and the team at Kossowan Orthodontics develop orthodontic treatment plans that are personalized for each patient's needs. These plans may include treatment methods and approaches that are best suited to the patient's needs and treatment goals in New York City. Traditional braces, ceramic or lingual braces, and Invisalign clear aligners are options Kossowan Orthodontics offers their patients.
If you have chosen orthodontic treatment with braces, you should know:
Braces Can Be Uncomfortable
Traditional braces are made of metal that are comprised of many small parts such as wires and brackets. Because of this, you may experience trouble with your braces such as a loose bracket or wire. If your system seems to cause you pain apart from the normal discomfort of jaw or misalignment movement, you need not worry. The solution is simple – apply soft wax to the area that is bothering you, and come into Kossowan Orthodontics as soon as possible. Dr. Anne Kossowan will be able to fix the broken part so that your braces will work properly for you to continue a comfortable day-to-day routine with braces in New York City.
Braces Can Trap Food
Braces can trap food in and around the teeth. Regardless of what you're eating, the location of your braces will cause some food debris to get stuck. It is important to brush thoroughly and completely while being treated with braces. Dr. Anne Kossowan suggests brushing after every meal, before bed, and upon waking. It is important also to floss well during treatment. You may want to purchase a braces-friendly flosser, like a Waterpik, to eliminate food debris between your brackets and wire.
Some Foods Should Be Avoided
Dr. Anne Kossowan also suggests that you avoid some foods while living with your braces in New York City. Some commonly known foods to avoid include gum, popcorn, and bagels. Kossowan Orthodontics can provide you with a detailed list of foods to avoid that could damage your braces.
Eventually, caring for your braces will become second nature and adjusting to your new lifestyle will be easy. You may find that your new oral health care habits stick around after your braces are removed.
Kossowan Orthodontics and Dr. Anne Kossowan help their patients decide which orthodontic treatment options fit best with their budgets, schedules, and treatment goals. If you have more questions, need further information, or to schedule an appointment, call Kossowan Orthodontics at: (212) 517-9795