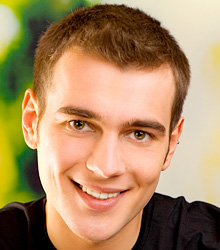 The cost of your orthodontic treatment may vary depending on your individual needs and treatment plan. Dr. Kossowan and the staff will discuss with you the cost of your treatment, and each of your available payment plan options, so that you are able to make the best choice for you and your smile. We will work with you to create a payment plan that fits your budget and you will know what to expect before beginning treatment.
Affordable Payment Plans
Your smile is yours forever, and we want to make it as easy as possible for you to receive the best orthodontic care whenever you need it. We are pleased to offer the following payment options.
Installments
We are pleased to offer an interest free In-House monthly installment plan that comes directly from your major credit card: Visa, MasterCard, Discover & American Express.
Payment in Full
If you are able to pay for the course of treatment in full at its inception, we will extend a 5% discount.
Third Party Financing
BetterMed
We offer very affordable financing through BetterMed, which works like a credit card to pay health care costs with a fixed, low 3.9% interest rate. This interest rate is fixed forever. BetterMed also allows payments to be deferred for two years interest free.
A practice has to be invited by BetterMed to join its financing team. We are currently the only orthodontic practice in Westchester and one of the few orthodontic offices in the New York City area to be invited to join the BetterMed financing network.

Our Patient Care Coordinator can help you apply for the BetterCard. You can learn more about BetterMed healthcare financing options and apply right now online with BetterMed by clicking the banner above.
CareCredit
We also provide financing through CareCredit to help our patients obtain the financing they desire for their orthodontic treatment. CareCredit is a credit card for your heath care expenses. Our Patient Care Coordinator will be happy to help you secure a loan for your orthodontic treatment, or you can apply right now online right now with CareCredit by clicking on the link.      


Our Patient Care Coordinator can help you compare different financing options, so you can choose the one that best fits your situation
PLEASE NOTE: Online loan approvals can be more difficult to obtain than loan applications collected in person, so please contact our Patient Care Coordinator for personal assistance if you are not initially approved online.
Insurance
We will perform an insurance benefits check for you to help you determine what insurance benefits you can expect from your insurance company. Insurance is an agreement between you and your insurance company. We are not part of that agreement. However, we will do everything possible to help you receive the maximum benefits from your insurance company. We are a preferred provider for Aetna and MetLife.
We are happy to provide you with appropriate documentation and properly completed forms to help you get the maximum benefits. Please let us know if you have any questions about your insurance coverage and how we can help to make your entire orthodontic experience a pleasant one.
---