Complimentary Consultation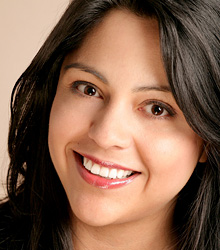 At your first visit to our office, Dr. Kossowan will perform a clinical examination, go over patient's health history, and discuss all patient's orthodontic concerns. Dr. Kossowan will also take digital photographs of the patient's face and teeth.
Complete Diagnostic Records
Diagnostic records are made to determine the best course of treatment. Complete diagnostic records typically include plaster study models of the teeth; special digital x-rays of the head and jaw and x-rays of the individual teeth.
In addition, we use a special machine called an articulator made by Panadent to enable us to obtain the most accurate diagnosis of the patient's orthodontic problems. The Panadent Articulator System is a chewing simulator used by Dr. Kossowan in order to diagnose bite problems and evaluate jaw position. The information developed by use of the Panadent Articulator is used as part of the treatment plan which is developed for the patient.
The Panadent Articulator System is used primarily by top dentists, educators, and clinicians all over the world to improve both function and esthetics for their patients. Dr. Kossowan took two years of special training to use this articulator.
The information developed from the complete diagnostic records is used to develop a custom treatment plan for each patient. These records also help in tracking the progress of treatment as the teeth move under orthodontic care.
After the doctor has evaluated your records, we discuss your treatment with you in detail, including the cost for your particular case.

Regular Appointments
The appointment when you get your appliances (braces, expanders, etc.) is a longer appointment. You'll then see us at regular intervals 4 to 8 weeks apart for an adjustment, which takes 15 to 45 minutes. Patients are seen by appointment only. We make every effort to be on time for our patients and ask that you extend the same courtesy to us. If you cannot keep an appointment, please notify us immediately.
---