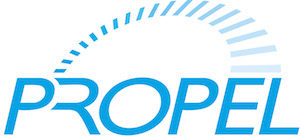 We take pride in offering the best orthodontic treatment available. PROPEL® is an advanced orthodontic treatment technique that works with Invisalign and braces to helps to "fast track" your orthodontic treatment.
What is PROPEL VPro5?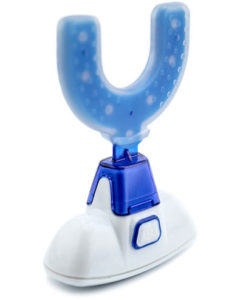 The PROPEL VPro5 is a high frequency vibration device worn by patients for just 5 minutes a day!
This new technology allows us to get some patients finished with treatment in about half the time. Treatment times for patients will vary, but many patients can now have their treatment finished in less than a year.
How Does It Work?
PROPEL® works with the patient's own biology to stimulate the bone surrounding the teeth; helping the teeth to move faster and more predictably into their ideal position. What does this mean for you? Fewer office visits, and a quicker path to your new smile!
Photos courtesy of PROPEL® Orthodontics