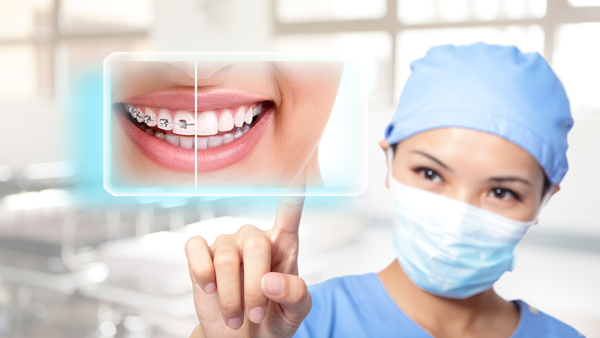 Dr. Anne Kossowan and the team at Kossowan Orthodontics have a few handy guidelines to help you find a competent and qualified professional orthodontist in Manhattan.
Licensed and Certified
Know your treatment provider's qualifications like their education and professional associations before considering treatment. An orthodontist in Manhattan that is experienced, licensed, and certified, like Dr. Anne Kossowan, is the first step to ensuring successful orthodontic treatment.
The American Association of Orthodontists
An orthodontist who is a member of the American Association of Orthodontists (AAO), like Dr. Anne Kossowan, has at least two years of special orthodontic training beyond dental school and is an orthodontist who has achieved a high level of skill and accreditation. An AAO-certified orthodontist specializes in treating their patients with the utmost care, knowledge, and competency. An AAO certification, as well as other discipline-specific accreditations, are important to note by prospective patients when considering an orthodontist.
Up-to-date technology
Professional orthodontists keep up with the latest technology and orthodontic treatment techniques. In a world of ever-changing technology, the orthodontist with the most advanced technology is also the orthodontist who most often provides their patients with the best results. Kossowan Orthodontics has a highly qualified staff of orthodontic professionals who work at the forefront of orthodontia with the latest technology. They offer their patients the latest and most effective treatment options possible.
Options
Does the orthodontist offer advanced treatment options such as Invisalign, Damon, Incognito, or surgical procedures in addition to traditional braces? The professionals at Kossowan Orthodontics offer traditional braces, advanced traditional braces, ceramic braces, clear braces, lingual braces, Invisalign, and more. They are experienced in every type of braces and surgical oral health treatments currently available.
Flexibility
Finding the orthodontic practice that fits your budget is as important as finding one that fits your needs. If you're concerned about paying for orthodontics treatment, Dr. Anne Kossowan or an associate from the Kossowan Orthodontics team will take the time to discuss your options with you. Orthodontic treatment can get expensive quickly. Most orthodontic practices today have flexible payment options, and many will work directly with your insurance company to cover most of the costs of treatment.
Be confident in your choice.
These tips will make your search for an orthodontist in/near Town a little easier. Remember, choosing Dr. Anne Kossowan and the team at Kossowan Orthodontics for your orthodontic treatment needs will bring you your best smile ever and provide you with the best treatment possible!
Kossowan Orthodontics is board certified, offers top-of-the-line technology, is experienced in many different treatment options, and you can trust them to work with your insurance company and within your budget.
To learn more about orthodontic treatment in Manhattan, or to make an appointment with Dr. Anne Kossowan, call Kossowan Orthodontics today at: (212) 517-9795